Latest Footsie Babes Videos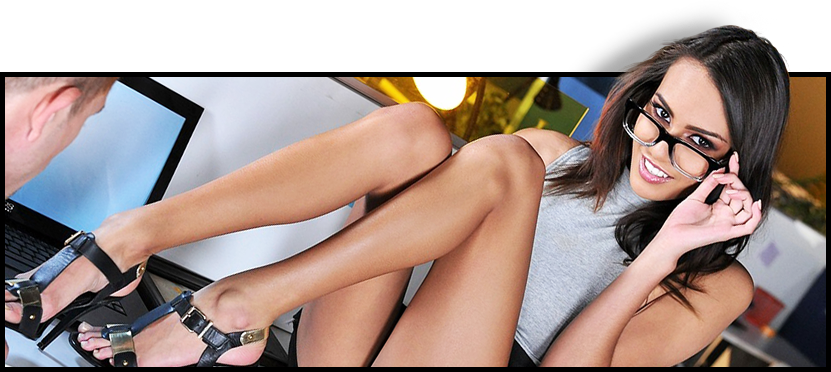 "Why should I join Footsie Babes?"
Janice Griffith is doing her long day at the office. It's Thursday afternoon, 6:30 pm and everybody is gone, and at this point she is just too tired to do anything productive, so she is just sitting in front of her screen, tapping away trying to think of any last minute projects she needs to check into. But there is that blond guy, sitting a few desks away…she's noticed him stare at her long legs for weeks now. She is pretty sure he's stayed behind to try to talk to her. But she is feeling frisky, they are alone in the office after all, and he does look handsome. She turns back and smiles at him, and after a while, walks over.
He seems shy and surprized so she sits on his desk and spreads her legs, showing him the wetness soaking her undies and he reaches for her feet and starts to lick her toes. Nobody has done that before but it feels so good and when he flicks out his big fat dick, she is ready for him. She rubs him with her feet while he is putting a finger in her ass and he slips his big fat cock in her tight pussy and they fuck in the middle of the office, right on top of his desk. And he fucks her until she cums on the chair the boss likes to sit on and he covers her feet in his hot jizz and she pulls her feet up and sucks off his cum.
Get Access Now
Most Popular Footsie Babes